Nothing, the disruptive tech company, has unleashed the Open Beta 2 of its highly anticipated Nothing OS 2.5 for the Phone (2). This new operating system iteration, built on the foundation of Android 14, promises a host of enhancements, including a revamped Glyph Interface and several other noteworthy improvements.
Among the standout features is the integration of Glyph Progress, now supporting Google Calendar and introducing countdowns. The Glyph Timer, accessible directly from the lock screen, incorporates time presets for customizable durations. Notably, users can experience a novel Glyph animation when utilizing NFC.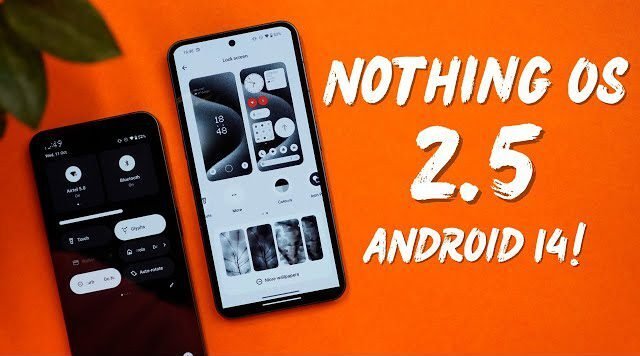 Further augmenting user experience, Nothing OS 2.5 introduces expanded options for the double-press functionality on the power button. Predictive Back now seamlessly integrates with all Nothing apps, providing a more cohesive user experience. The three-finger swipe reliability sees improvements, along with updated status bar icons. As expected, general bug fixes and performance enhancements contribute to the overall refinement of the operating system.
A notable feature is Nothing's commitment to enhancing user control with the Glyph Timer's ability to be opened directly from the lock screen. The support for time presets adds a layer of convenience, allowing users to set their preferred durations effortlessly.
Nothing has set an ambitious goal, aiming to roll out Nothing OS 2.5 to users before the close of the year. This strategic move aligns with the company's commitment to delivering cutting-edge technology and an unparalleled user experience.
Stay tuned to Tech Mansion for the latest updates on Nothing OS 2.5 and other groundbreaking tech developments. As Nothing continues to push boundaries, the upcoming release promises to redefine user interactions on the Nothing Phone (2).